It's lovely that November had enough participation to warrant a teensy round up! Thanks so much for your courage and sense of community – I hope December's link party is just as good. Here are my top picks for our Comfy & Cozy Edition of Lingerie Is For Everyone …
As we only had 8 link ups I've selected the 2 that stood out to me most. Often this is an agonizing decision but
This image captures "cosy" so so so well. The soft tones, the textiles, the expanses of soft skin and those pompoms! This feels like a winter's evening spent right!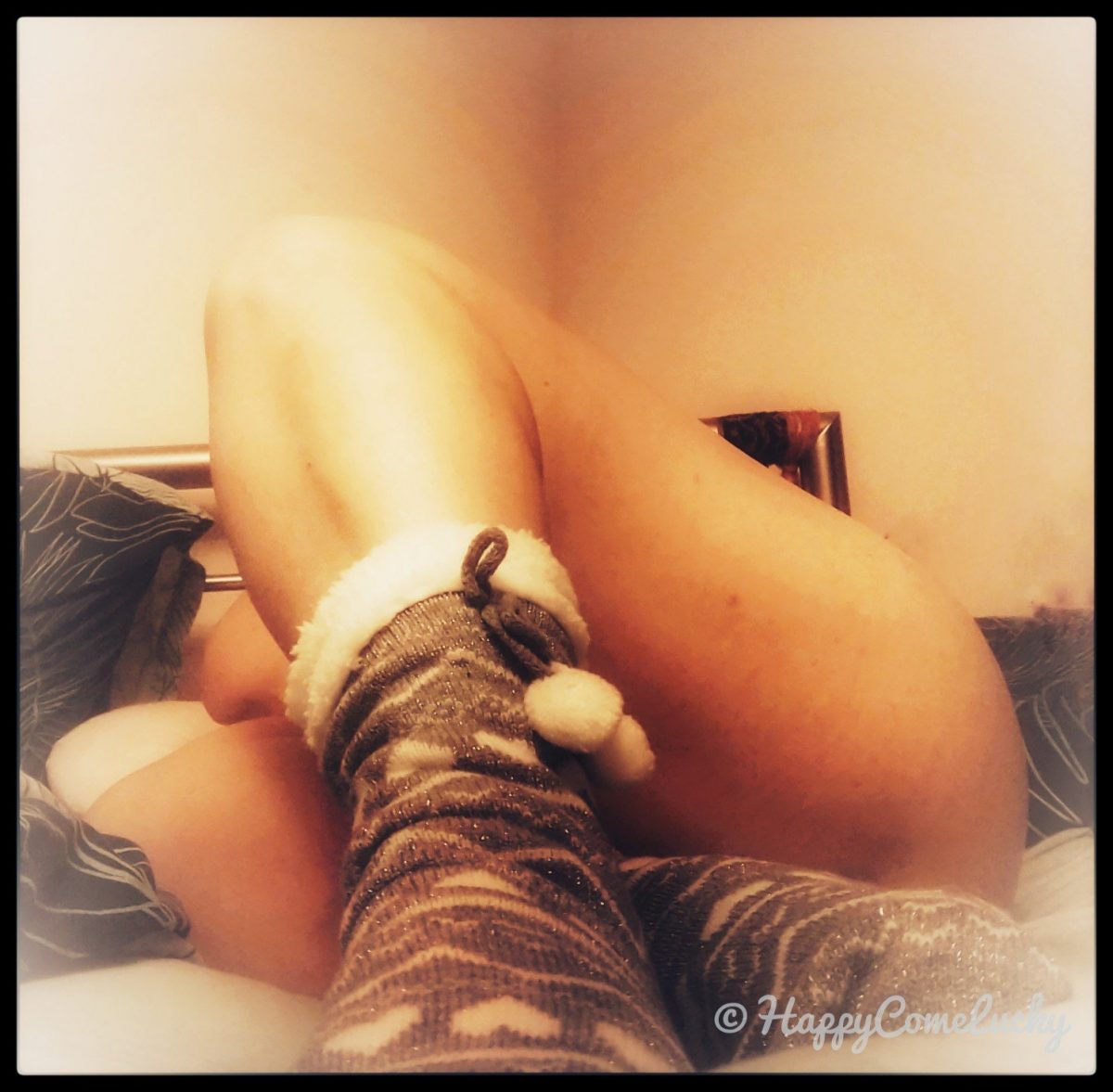 Cosy Schoolgirl – by Lillith Avir
I'm not usually one for the 'schoolgirl aesthetic' but a truly naughty peek at tartan knickers under a tartan skirt with the glare of flash (which gives a VERY voyeuristic vibe) all works so well and I'm not plaid about it (see what I did there?).
Definitely check out the rest of the November links and get into your festive finery for December's link party. Let's make it a good one!
Be well, be yourself, wear lingerie!